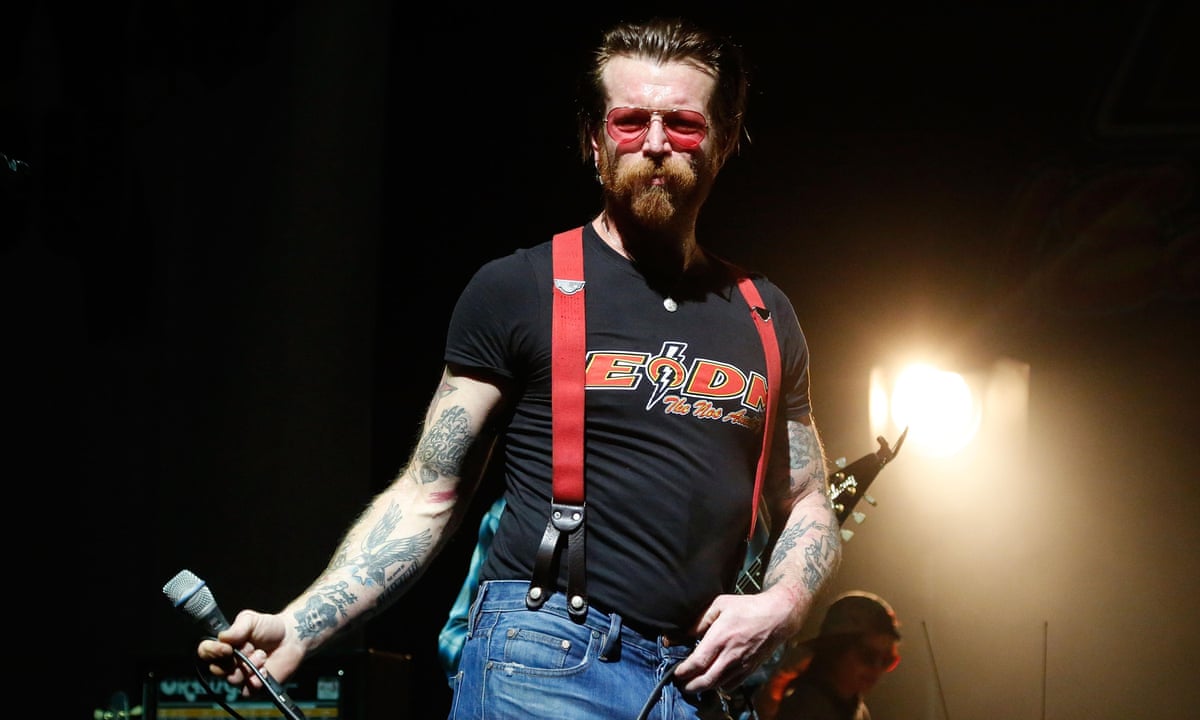 Two French festivals on Friday cancelled shows by Eagles of Death Metal, the band whose 13 November show in Paris turned into a bloodbath, after the frontman made remarks critical of Muslims.
The Rock en Seine and Cabaret Vert festivals took issue with an interview by singer and guitarist Jesse Hughes, who renewed allegations that Muslim staff at the Bataclan club had been involved in the attack.
"As we are in total disagreement with Jesse Hughes's recent allegations given in an interview with an American media [outlet], both Cabaret Vert and Rock en Seine festivals have decided to cancel the band's performance," said a statement by the two festivals, which take place in late August.
Source: French festivals ditch Eagles of Death Metal over singer's comments | World news | The Guardian